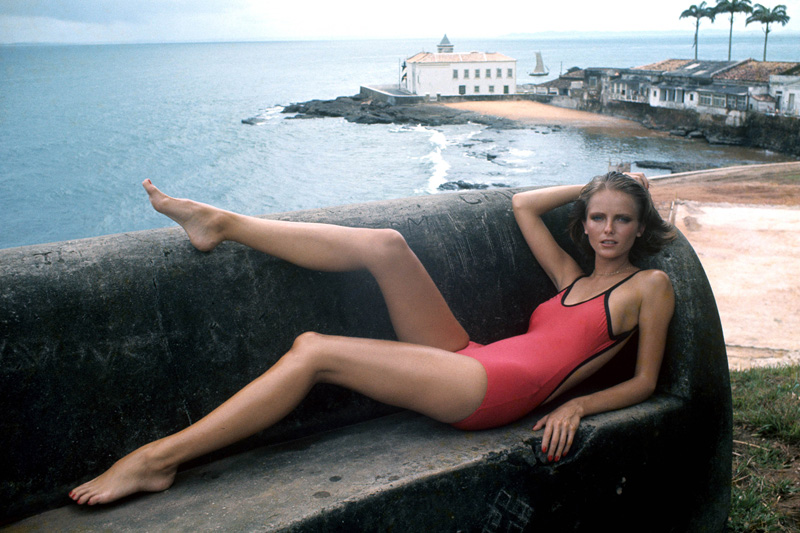 From sculptural one-piece swimsuits to almost nude bikinis, Vogue finds the swimwear inspiration you need this summer from the archives of fashion history.
There is no doubt that the face of swimwear has changed drastically from the Victorian period to the present. Since the beginning of the 20th century, swimwear fashion has continued to evolve in all aspects: skirts have become higher and higher; one-piece has become two-piece; shorts have become briefs; short tops have become sling tops; laces have become Into a string. We have evolved from wool to rayon, cotton, and nylon to Lycra elastic fabrics. Today, those high-tech synthetic fibers can easily sculpt our figure and let us swim freely in the water. (Although the intricately decorated photogenic velvet swimsuits you see on Instagram are not more suitable for launching than the wool designs of the 1900s.)
Looking back on the history of swimwear, it is easy to see that people always try to show the best on the beach. But as time evolves, we have problems for ourselves in some ways. For example, Natalie Wood, Marilyn Monroe and Grace Kelly all wore waistline swimsuits and bikinis in the 1950s, which are much easier to wear than the extremely nude versions popular in the 1970s and 1980s.
From the belt costumes of the stars of Hollywood's golden age to the minimalist black bikinis of today's supermodels, their high-end style has never changed. While watching the evolution of beach fashion, why not choose your favorite swimwear era?
---
Post time: Jan-12-2021